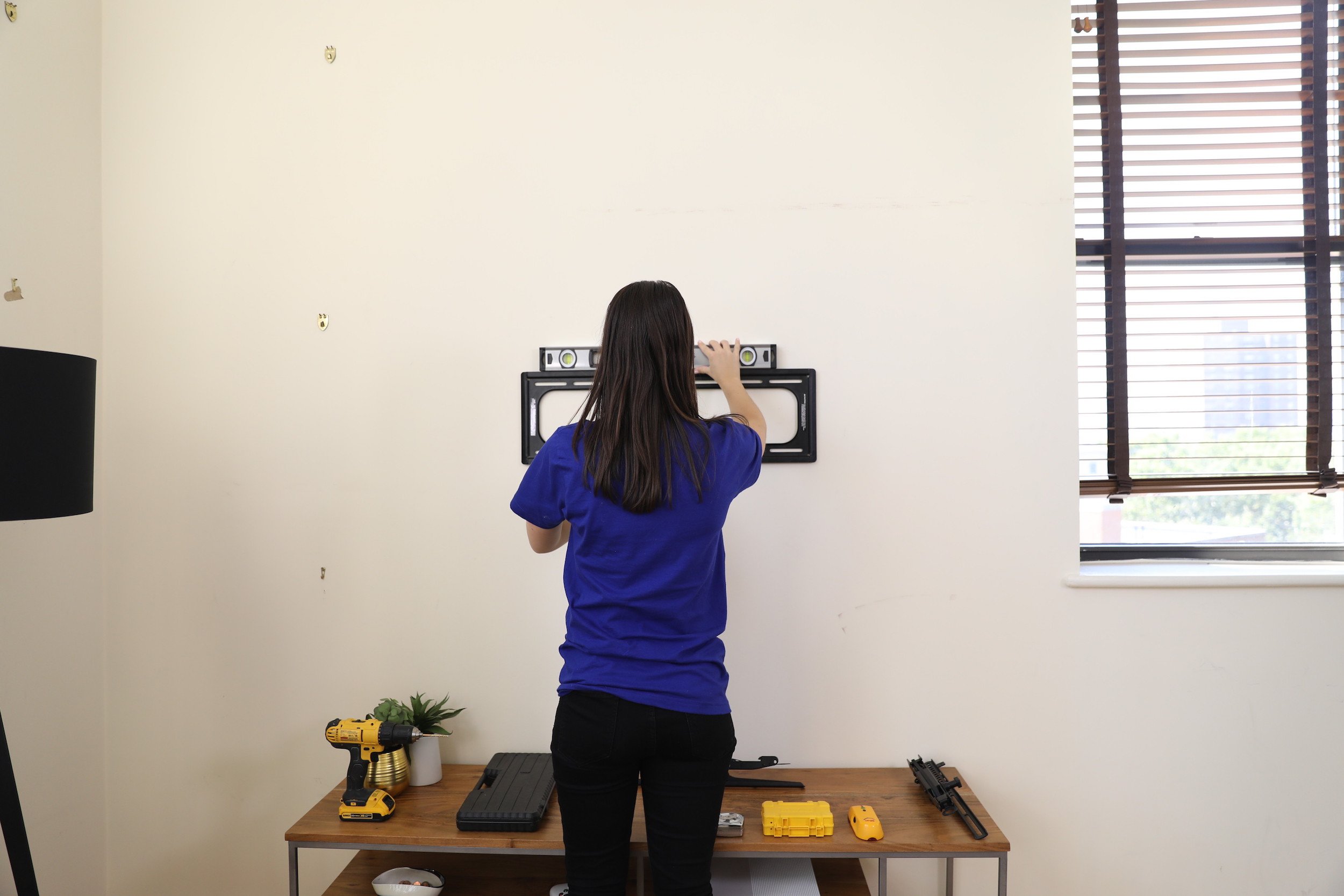 With the change in technology, our lifestyle has also changed over some time and this includes probably how our life has become more comfortable with technology and equipment. Earlier TVs were installed in cabinets or stands on tables but now things are changing gradually as you get to install your television on a wall mount. 
Why wall mount is better for TVs? 
Better than cabinets and stands, a wall mount is much more sleek and lightweight. Additionally, they provide better screen room. They also make the entire setup look stylish and prevent kids at home from damaging your brand new device even by accident. 
Mistakes to avoid while installing the TV on a wall mount 
Location is the most important thing that you should consider. Starting from the viewing angle to the sun exposure and keeping connected devices nearby and realizing that the plug should reach your TV on the wall, there are so many things that you should be focusing on. Avoid hanging your TV over the fireplace. 

Installing the wall mount with proper technique is another important factor you shouldn't ignore. You will need a drill, properly sized drill bit, screwdriver bit, and stud finder among the important supplies. You might also need to do some brushing up before using them. 

If you fail to secure the bracket safely that would be another mistake you don't want to make. You should first know the wall type and where the studs are. You would rather avoid going for the dry wall system.  However, if it is a dry wall, then it's better if you use appropriate drywall anchors as they should be able to support the weight of your TV, especially, if the drywall is old. 

Selecting the wrong bracket for wall mounting is also a big mistake. Wall mounting brackets are graded as per the size plus weight of the device that they are going to hold. You should also decide if you want a regular tilting one or a full motion one for your TV. 
Using the wrong tools and stretching the cables unnecessarily are some more mistakes that you might regret later in case of your TV wall mount. So getting an expert to do the installation is the best way to avoid all unnecessary hassle and have a smooth process of installing your TV wall mount.